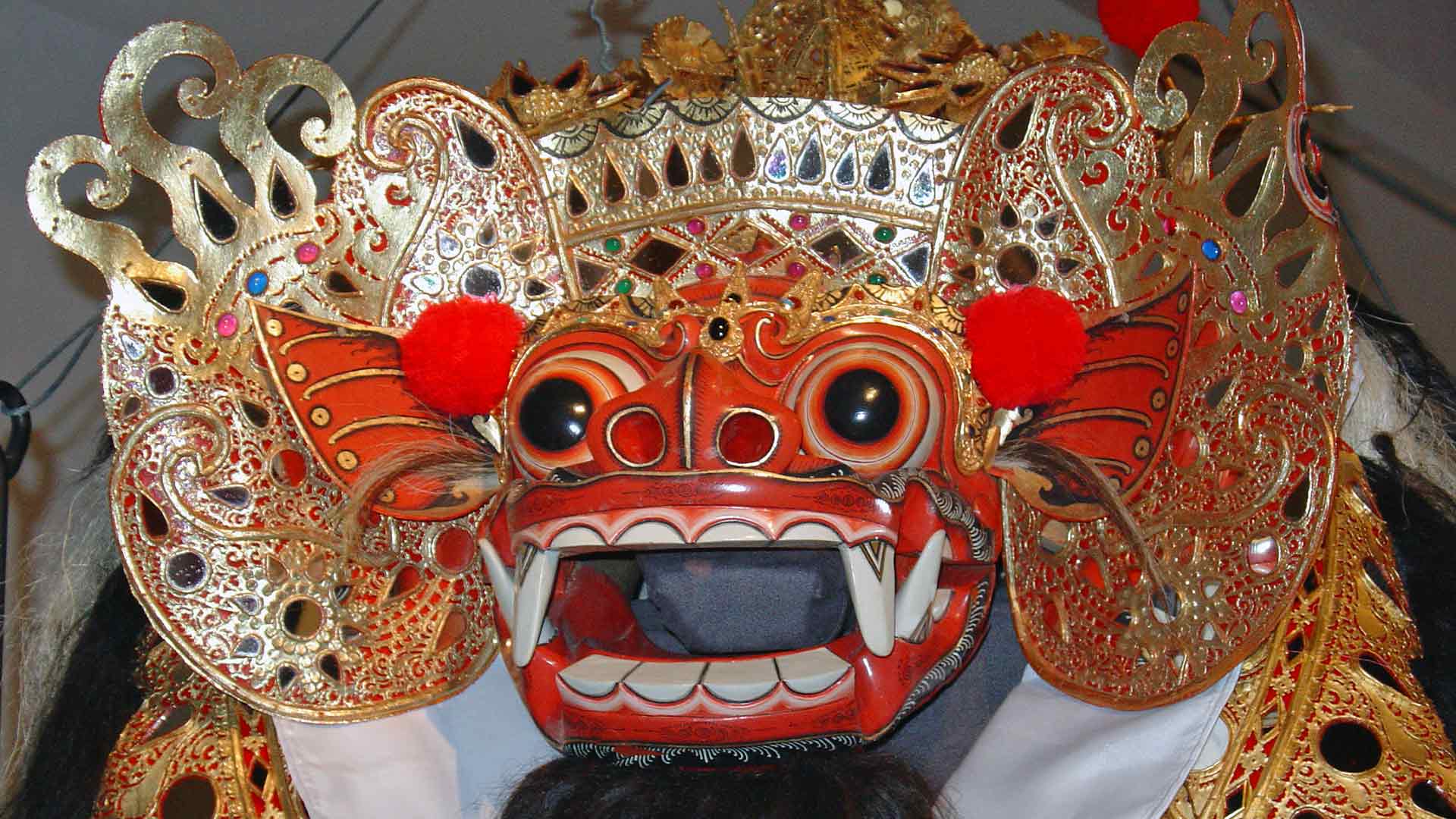 Barong Ket Gallery Addition
Post Date

2/5/2003

Reading Time

2 minute read
A gift to the Spurlock Museum from Professor John Garvey, the barong ket is the most recent addition to the East Asia, Southeast Asia, and Oceania Gallery. The barong comes from the Island of Bali in Indonesia. It is a dragon-like figure that is featured in theatrical performances done during temple festivals. The barong's dance is carried out as a form of protection for the village, cleansing it of dangerous influences, and maintaining or returning it to prized cosmological order and balance.
The barong can wear several different masks, each representative of a different animal or mythical creature. The museum's barong, the barong ket, wears the most important and most commonly found mask, bearing the image of a lion or tiger. It is a consecrated barong face mask used for temple festivals and believed to have great supernatural powers.
At the most important annual festival on Bali, Galungan, which celebrates the creation of the world by the supreme being and the victory of good over evil, barongs receive special offerings. There are some two dozen barong and Rangda dance troupes on Bali which perform several forms of the dance.