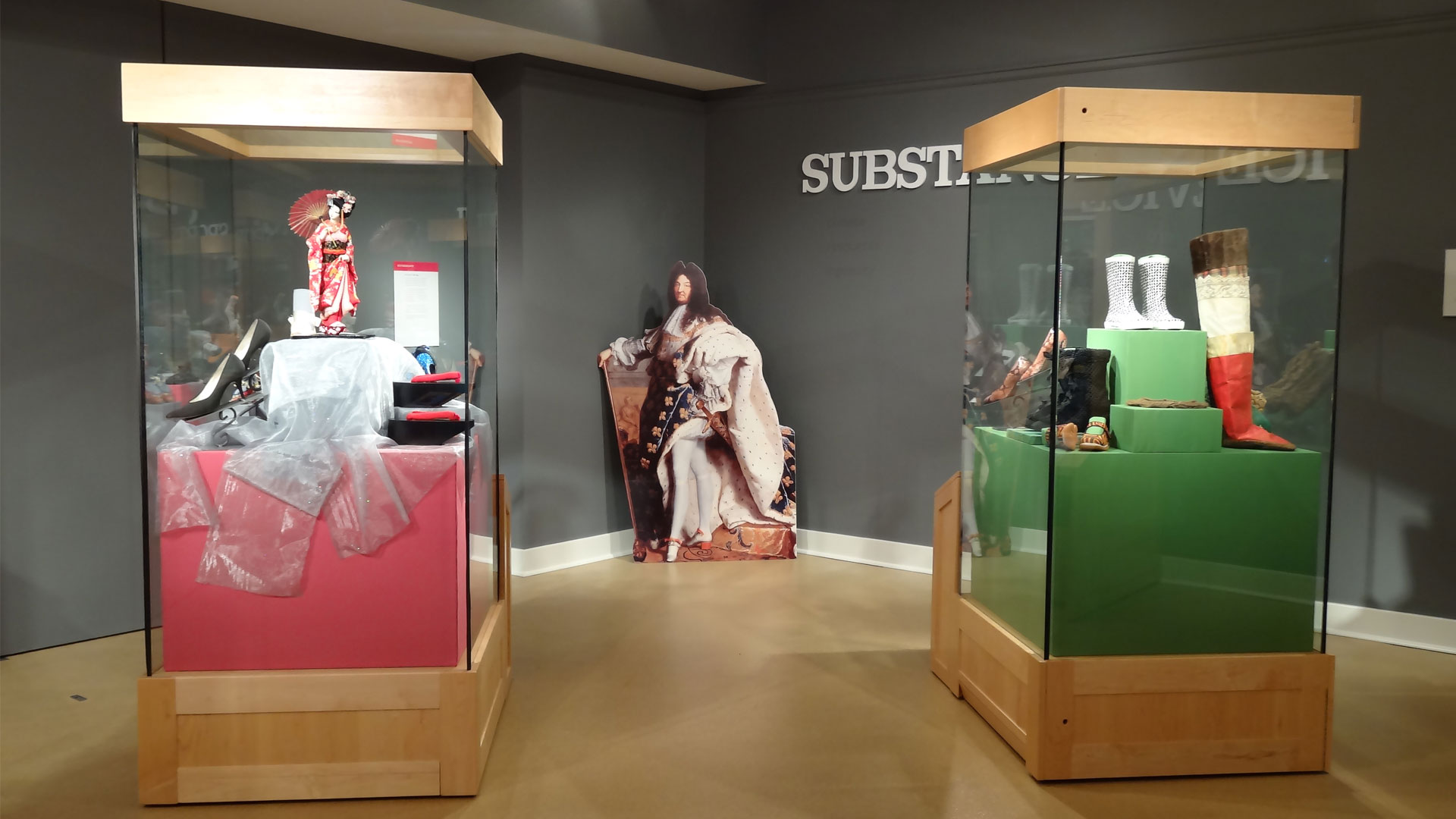 Be a part of A World of Shoes
Post Date

11/18/2012

Author

Kim Sheahan

Reading Time

2 minute read
The museum invites visitors-both physical and virtual- to be a part of our new Campbell Gallery exhibit, A World of Shoes. Near the gallery entrance, we have a survey about how many shoes you own...and how many of those you actually wear. We also invite you to write down your favorite shoe stories to share with other visitors. Here's one of our early favorites, from Museum friend Barbara Oehlschlaeger-Garvey:
I'm old, right? And I wear exactly the same pair of sandals each summer (I have one or two colors) and exactly the same pair of flats each winter (again of one or two colors). One day I was called to work hurriedly and quickly put my sandals on. As I was driving the 10 miles or so, I realized I was wearing two different colored shoes! I thought, oh well, no one I know will be there at this time of day. I was wrong. My neighbor from up the street was standing at the desk when I arrived (and she is the type of person to talk). So I stood around for 20 minutes near a podium, on one foot (switching hurriedly) so that she could only see one color shoe at a time!Barbara Oehlschlaeger-Garvey
Become a part of the exhibit by sending in your own shoe story or answers to the shoe survey. For the survey, please send this information: 1) how many pairs of shoes you own, 2) how many of those pairs you wear regularly, and 3) your gender. Email your information to exhibit coordinator Kim Sheahan at ksheahan@illinois.edu (email link).
When you come to visit the exhibit in person, you are invited to have your picture taken next to our cutout of French king Louis XIV in his famous red-heeled shoes. If you send the picture to Kim, she will put it on our Museum's Facebook page(external link).
The Museum also offers tours of the exhibit to groups of 10-30 people. Contact Kim for available dates and times. We hope to see you soon!