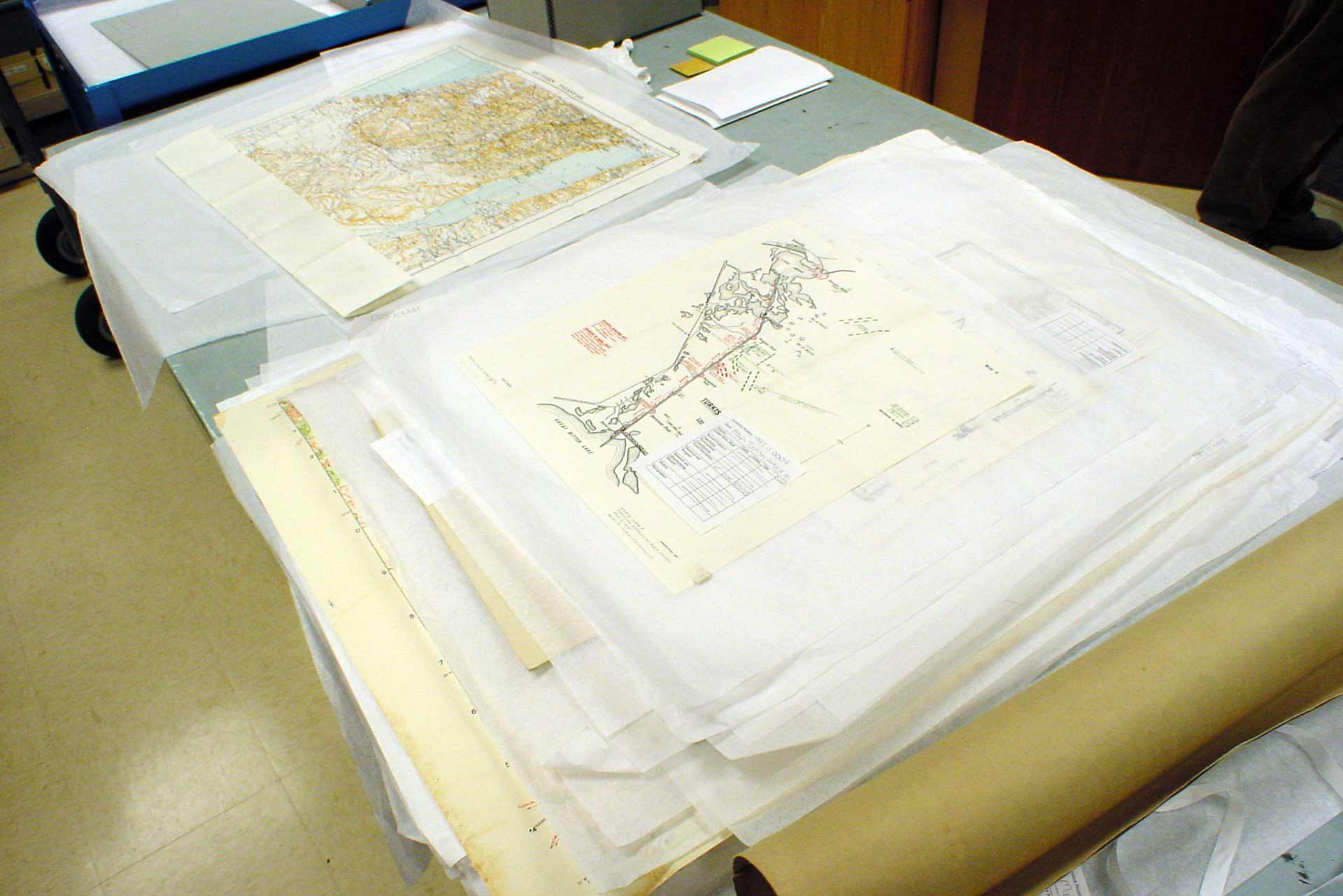 Behind the Scenes: Mapping Our Progress
Post Date:

12/22/2003

Reading Time:

2 minute read
Now that the Spurlock Museum is open, one of the many projects for the Museum involves inventorying, cataloging, and organizing the collections. With the donation of many new and wonderful artifacts, the collections are expanding, resulting in the need to maximize the Museum's limited storage space. In January 2003, the Collections Management Section began consolidating storage space with the Map Project.
In the first state of this project, the Collections Management section located all of the maps from many different donations throughout the storage area and wrote condition reports on each map. Condition reports are important because they document an artifact's physical condition at a specific point in time. Changes in an artifact's physical condition can then be identified and steps can be taken to mitigate deterioration. Once condition reports were finished, the Collections Management staff moved the maps to the workroom.
It was then the job of the Registration Section to collect data from the artifacts in order to document, facilitate tracking, and promote access to information regarding Museum collections for visitors, students, scholars and researchers. Most of the maps needed to have photos taken and visual descriptions written. Some maps needed additional processing, such as weighing and measuring. After data was collected, it was then entered into the computer database.
Finally, the maps were returned to Collections Management staff. They then placed the maps efficiently in numerical order in storage, which reduces artifact retrieval time. There were over 1100 maps to process in this project, and many volunteers and students worked countless hours over the past seven months to help us complete it.