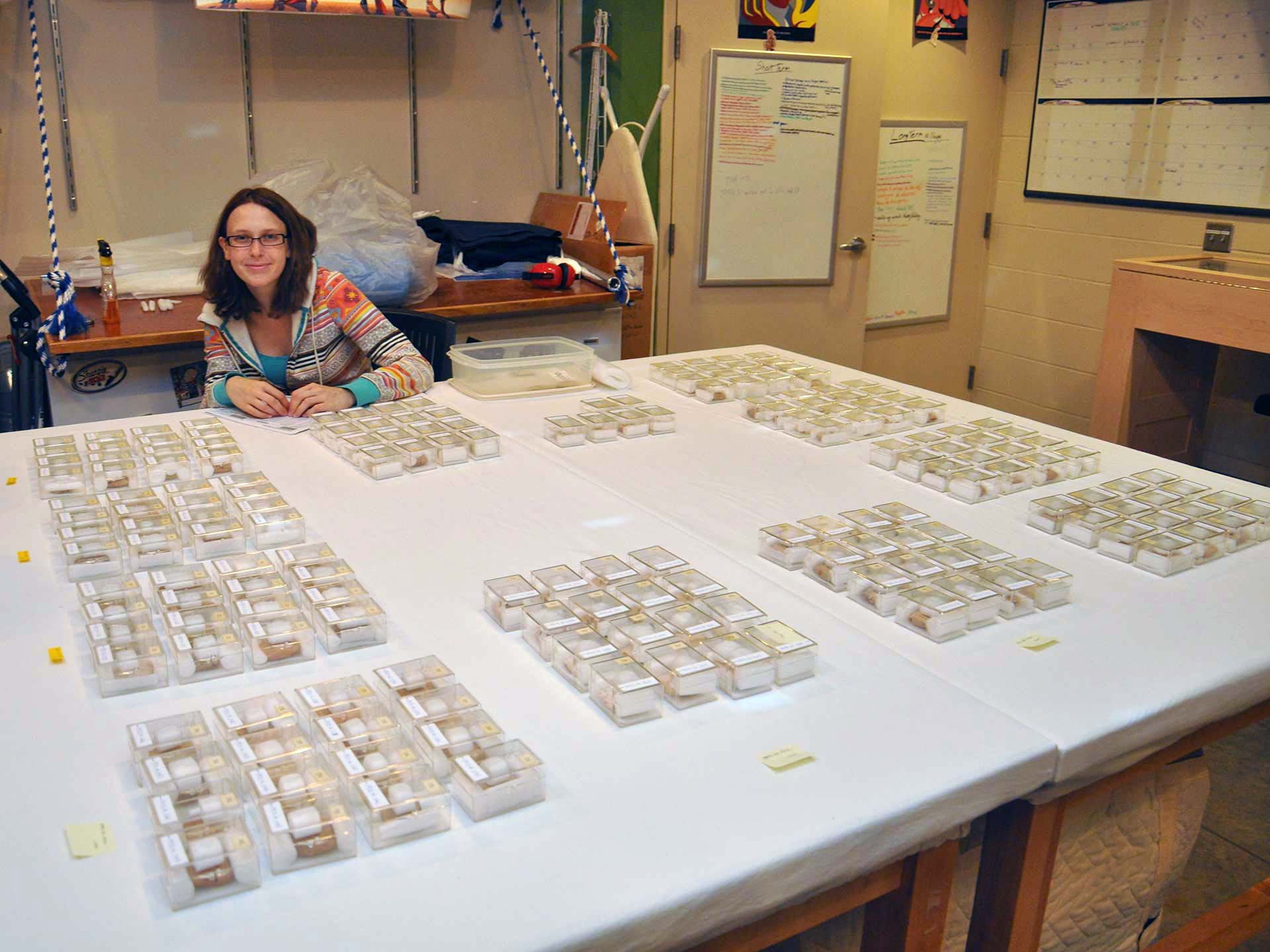 Cuneiform Tablet Reorganization
Post Date

4/12/2017

Author

John Holton

Reading Time

1 minute read
With the Museum's permanent collection recently growing over 50,000 artifacts, we are always looking for ways to help staff find artifacts in storage more quickly and easily.
To this end, Collections assistant Colleen Shelton worked on reorganizing the museum's collection of cuneiform tablets. The collection, consisting of over 1,750 inscribed clay tablets from Mesopotamia, date as far back as the 2000 BCE.
Colleen was not only able to reorganize the 1,750+ tablets in numerical order within the storage containers, but also placed the containers in numerical order on the shelves to make locating tablets even simpler for staff. She also printed easily readable inventory stickers for each container.
The tablets had been stored out of numerical sequence in plastic containers with the inventories hand-written on each container. This method slowed down the staff's ability to located specific tablets quickly.
This new organization method will help staff find specific cuneiform tablets more quickly, allowing us to better serve visiting scholars and in-house researchers.