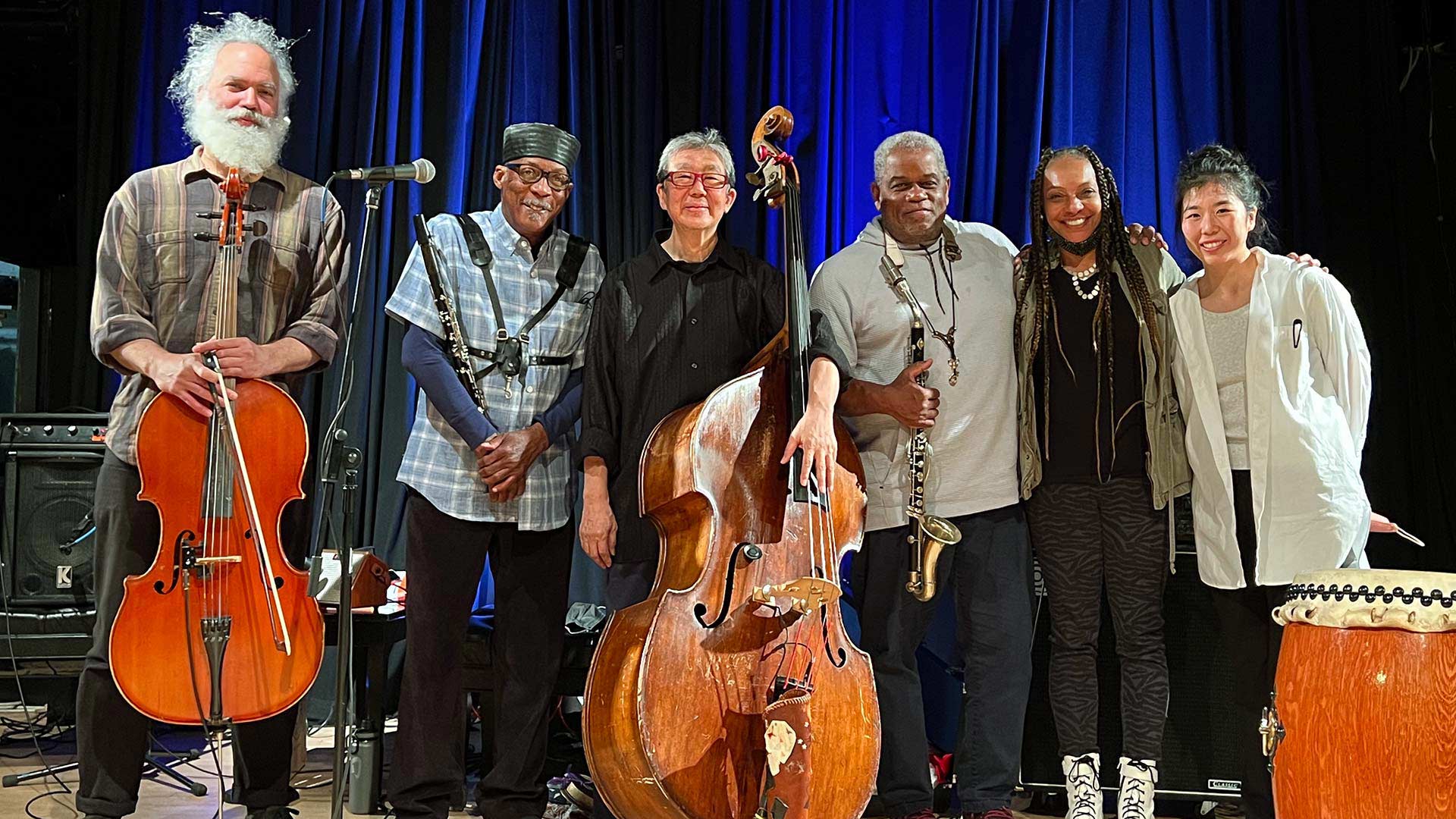 Event Preview: The MIYUMI Project
Post Date:

7/6/2023

Author:

Emily Venturella

Reading Time:

3 minute read
On Sunday, July 16, the Spurlock Museum will present the MIYUMI Project for an afternoon concert in Knight Auditorium. The MIYUMI Project, founded by Japanese bassist Tatsu Aoki, currently features musicians Mwata Bowden, Edward Wilkerson Jr., Jamie Kempkers, Coco Elysses, Kioto Aoki, and special guests from Tsukasa Taiko.  
The Chicago-based group, which celebrated their 20th anniversary in 2020, specializes in an inimitable fusion of Japanese taiko drumming and jazz. This Afro-Asian hybrid celebrates the virtuosic skills of improvisational jazz musicians while honoring Aoki's Japanese heritage. Each presentation by the group over the last two decades, however, has been aesthetically influenced by the particular ensemble of artists present. Aoki describes the group's performances as a "laboratory of sound" that explores the meeting of cultures. The nature of the group's performance style is highly spontaneous, as each band member interprets a conceptual framework in real time, creating a musically immersive experience for the audience.  
MIYUMI Project's performance at Spurlock will be, in part, a response by the ensemble members to their experience of the Nikkeijin Illinois exhibit. The group is no stranger to this topic, having composed music for "And Then They Came For Us," a 2017 documentary film by Abby Ginzberg and Ken Schneider that investigates the incarceration of Japanese Americans during WWII. Aoki himself is an influential and important advocate for Asian-Americans within the creative and cultural community of Chicago. The music presented in this concert will be a blend of improvised music and composition, expressing a wholly original sound that merges music from East and West.     Guests are encouraged to visit the Nikkeijin Illinois exhibit themselves, prior to attending the concert.