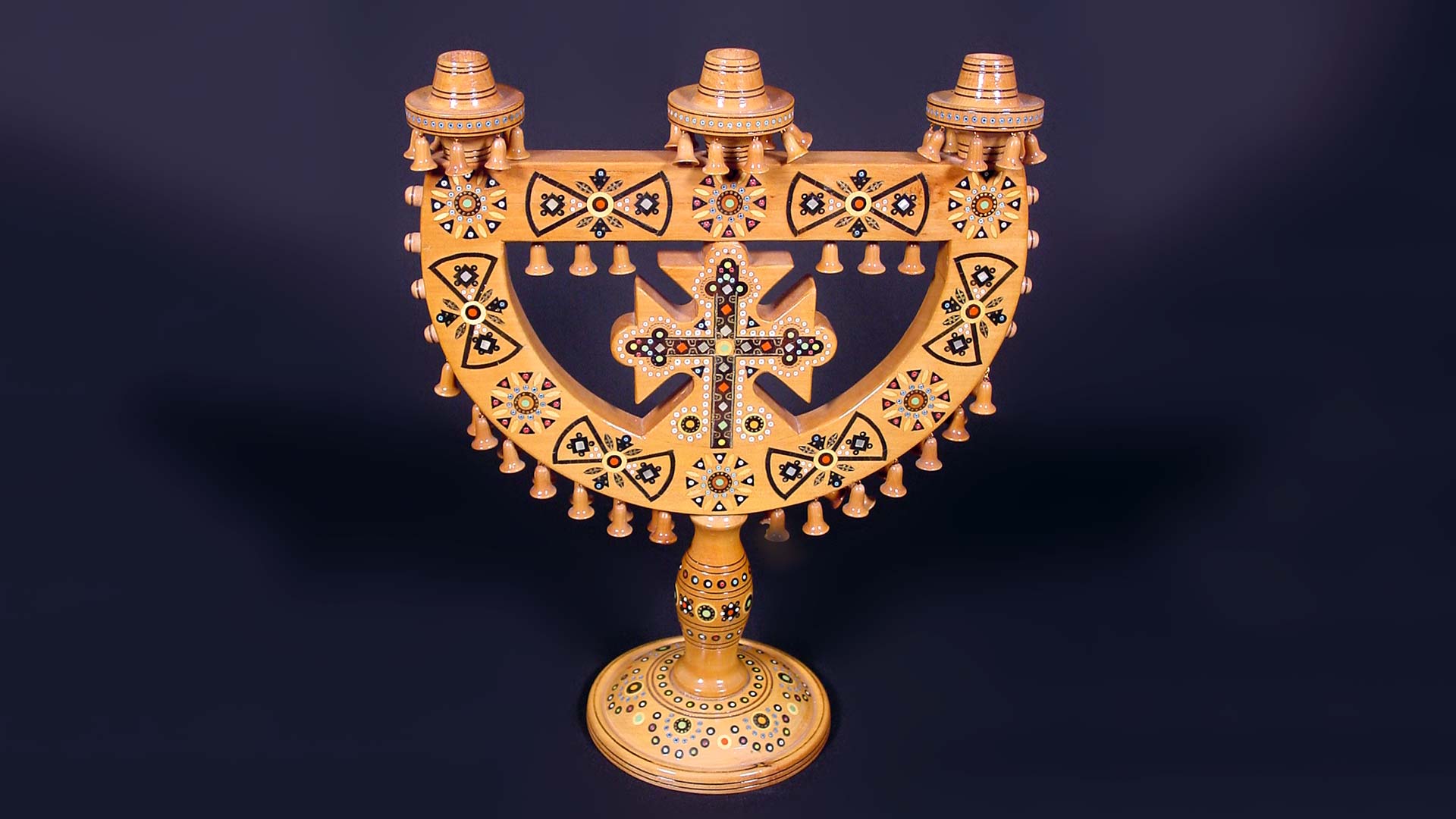 #Illinois International Week Spotlight: Ukrainian Student Association
Post Date

4/5/2016

Author

Amy Heggemeyer

Reading Time

2 minute read
In honor of #Illinois International Week, we'll be sharing some museum collections with a student connection. Today's highlights are gifts from the Ukrainian Student Association (1975.04, 1978.04). 
In the mid-1970s, the Ukrainian Student Association asked the then World Heritage Museum about creating a display featuring Ukrainian folk art. The students selected wood carvings, ceramics, embroidery, and pysanky (Easter eggs) that shared a common Ukrainian cultural significance yet demonstrated differing regional designs. After the exhibit, the Association donated these and other items to the museum.
A few of the Pysanka, Easter eggs, are on display in the European and Central Core galleries.
Note: ceramics (9, 30, 31) designs are based on Neolithic era ceramics from the Trypilian culture.