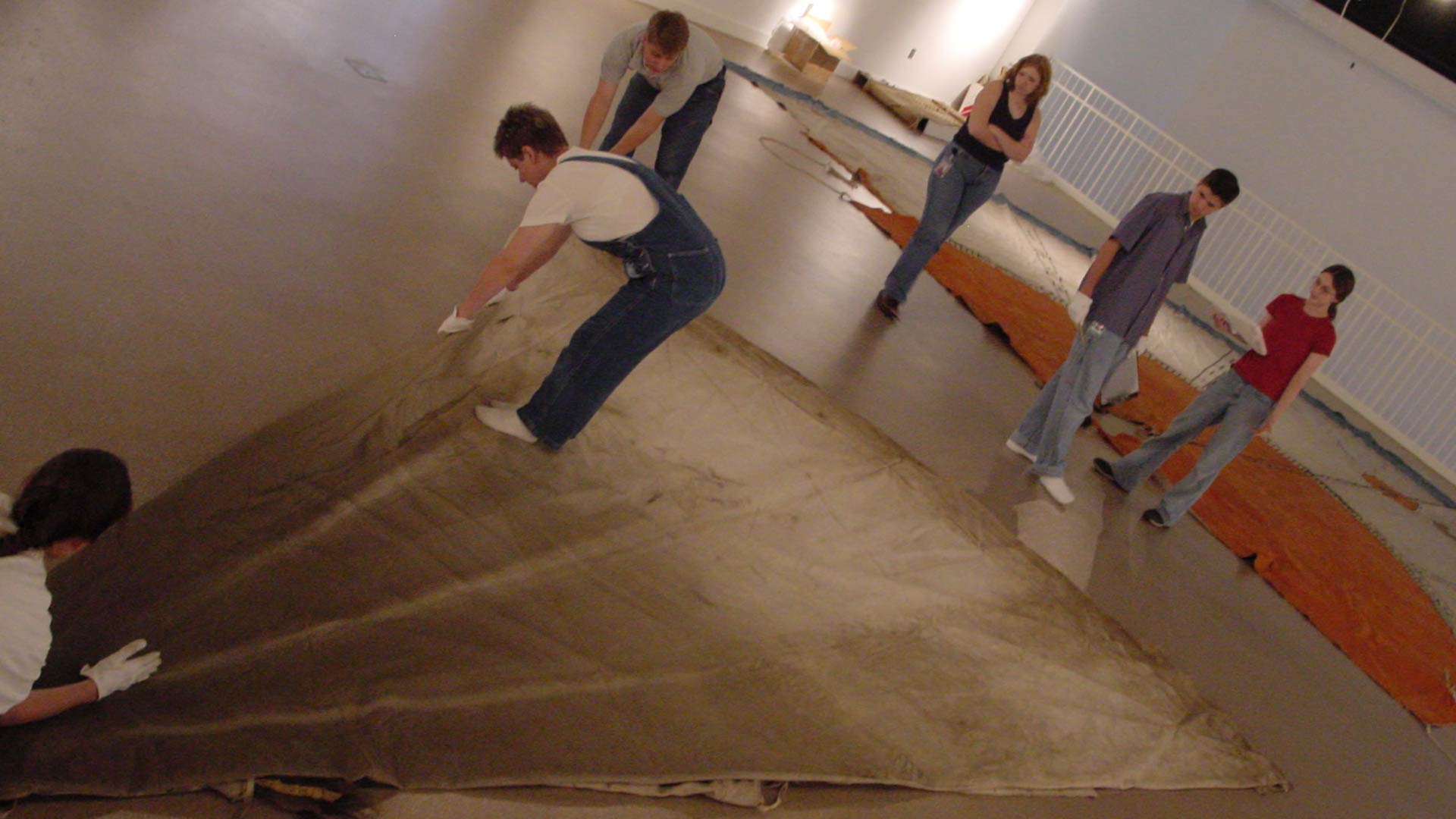 Reginald Laubin Collection for Tipi Exhibit
Post Date:

9/7/2001

Reading Time:

1 minute read
Recently, in the hectic schedule of setting up exhibits for the opening of the Spurlock Museum, museum employees sorted through a collection of Native American materials from Reginald Laubin.
This collection, received in 1996, had many interesting artifacts including authentic tipis. In a major collaborative effort, both the Registration section and Collection section went about the task of processing, handling, and eventually choosing a tipi to be put on display.
Registration and Collection staff members worked seamlessly together. Registration staff members processed the materials, which involved taking photos of the tipis, measuring them, and also writing the scholarly descriptions for the items.
Collection staff members took good care of the tipis; handling and folding them with care to be sure there was no strain on the artifacts.
Reginald Laubin, the previous owner of this amazing collection, was an extraordinary man. Adopted by Chief One Bull, Tantanka Wanjila (Reginald Laubin's Native American name) spent his life traveling internationally with his wife, Gladys (known as Wiyaka Wastewin), and their dance troupe.
They were considered world renowned experts on Native-American culture and were the authors of such definitive works as American Indian Archery, The Indian Tipi: Its History, Construction and Use and Indian Dances of North America: Their Importance to Indian Life. Reginald spent his last years in the Champaign-Urbana area.