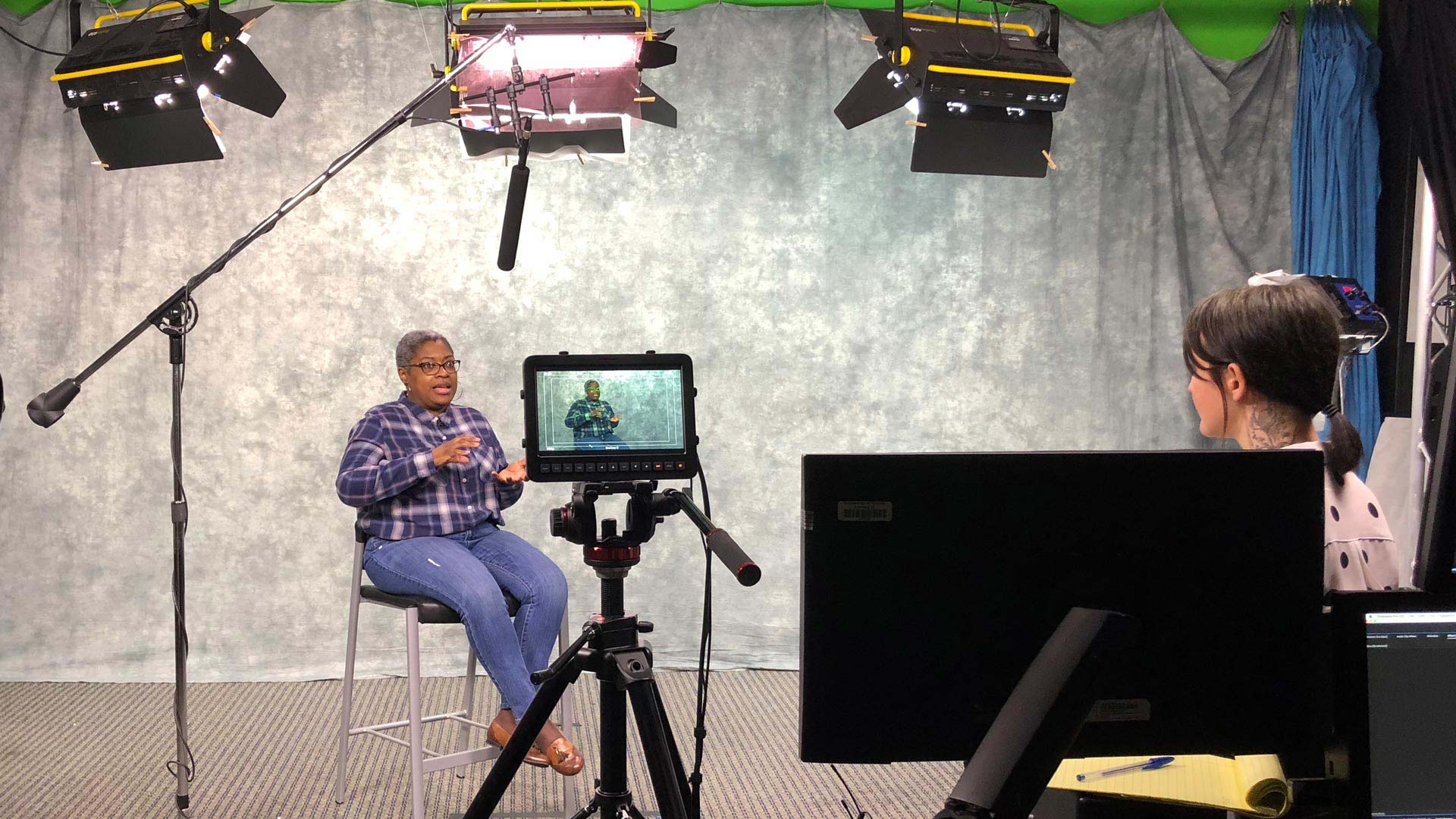 Students help in creating Blues Dancing and Its African American Roots exhibit
Post Date:

6/1/2020

Author:

Seetha Ramaswamy, IT student

Reading Time:

5 minute read
Rooted in our Champaign-Urbana community, the Blues Dancing and Its African American Roots exhibit showcases archival photographs, artworks by contemporary artists, and video interviews with local African American community members and University alumni sharing personal stories of dance and music. This exhibit aims to help visitors appreciate how blues dancing evolved out of African American social dance and provides a glimpse of how both are practiced and impact people's lives today in our own communities.
Student Involvement
In order to tell the story of blues dancing and its significance to local communities, oral history interviews were crucial and were largely done by students. These require a lot of care, time, and attention, but are worth the student effort!
Two practicum students from Library Sciences, Patty Templeton and Emilye Lewin, were crucial in figuring out how to use oral histories for the exhibit. Both did research on oral histories to figure out the process, helped with conducting interviews, and helped transcribe the interviews.

Patty, for her Fall 2019 internship, assisted in finding and researching the copyright of images used for the exhibit and interviewed 5 people for the oral history segments of the exhibit. She described the experience as fabulous, and definitely sees herself using these oral history skills in the future, potentially for an archives position or in personal research.

Matthew Mayton, Hayat Zarour, and Maddi Boehm who typically work on cataloguing of images and artifacts in the Museum's collections have each contributed to the exhibit by transcribing oral history recordings.

Matthew who worked at the Museum while completing his degree in Library Sciences, has been working for the past 2 years on processing and cataloging our collection of negatives and had never transcribed before. He found the transcribing experience to be a new and engaging opportunity and sees himself doing it again in the future.
Hayat is a junior who also transcribed 1 interview and had limited experience with transcribing before this. She is currently working on a semester- long ethnographic study for her major, and she's found that having transcribed a long interview like this has helped her a lot with her study. She found it really interesting to assist with constructing a narrative around a focused cultural subject like blues dancing.

Ria Shah is a junior in the Information Technology section and was responsible for editing videos of the interviews of local African American community members and University alumni. There are 2 main videos: one is an overview of the characteristics of Blues dancing and the other is a compilation of the oral history interviews. Ria did the sequencing, trimming, audio balancing, captioning, and titling for these videos. She enjoyed the ability to create a story of blues dancing in Champaign-Urbana through editing these clips, and she loved learning unexpected pieces of history from the interviewees. We are currently building an online exhibit, titled Blues Dancing and Its African American Roots Oral Histories, to support the physical exhibit and in it, we will have all of the oral history interviews in the physical exhibit, alongside additional and longer clips exclusive to the online exhibit, all of which Ria edited.
Context
Blues dancing is based on African American vernacular dance with roots in Africa. More precisely, it is a response to blues music, which developed specifically in African American communities. While having been adapted by white (and other) audiences, these kinds of social dance forms have remained in African American communities. As with vernacular dialects, vernacular dance forms serve as a way of expressing a common experience (in this case, of being African American in America).
The exhibit partners with BluesCENTRAL, a local non-profit that promotes the history of the African American experience out of which blues dance evolved, both in learning the art form and combating social intolerance, and provides the opportunity for anybody to practice blues dance.