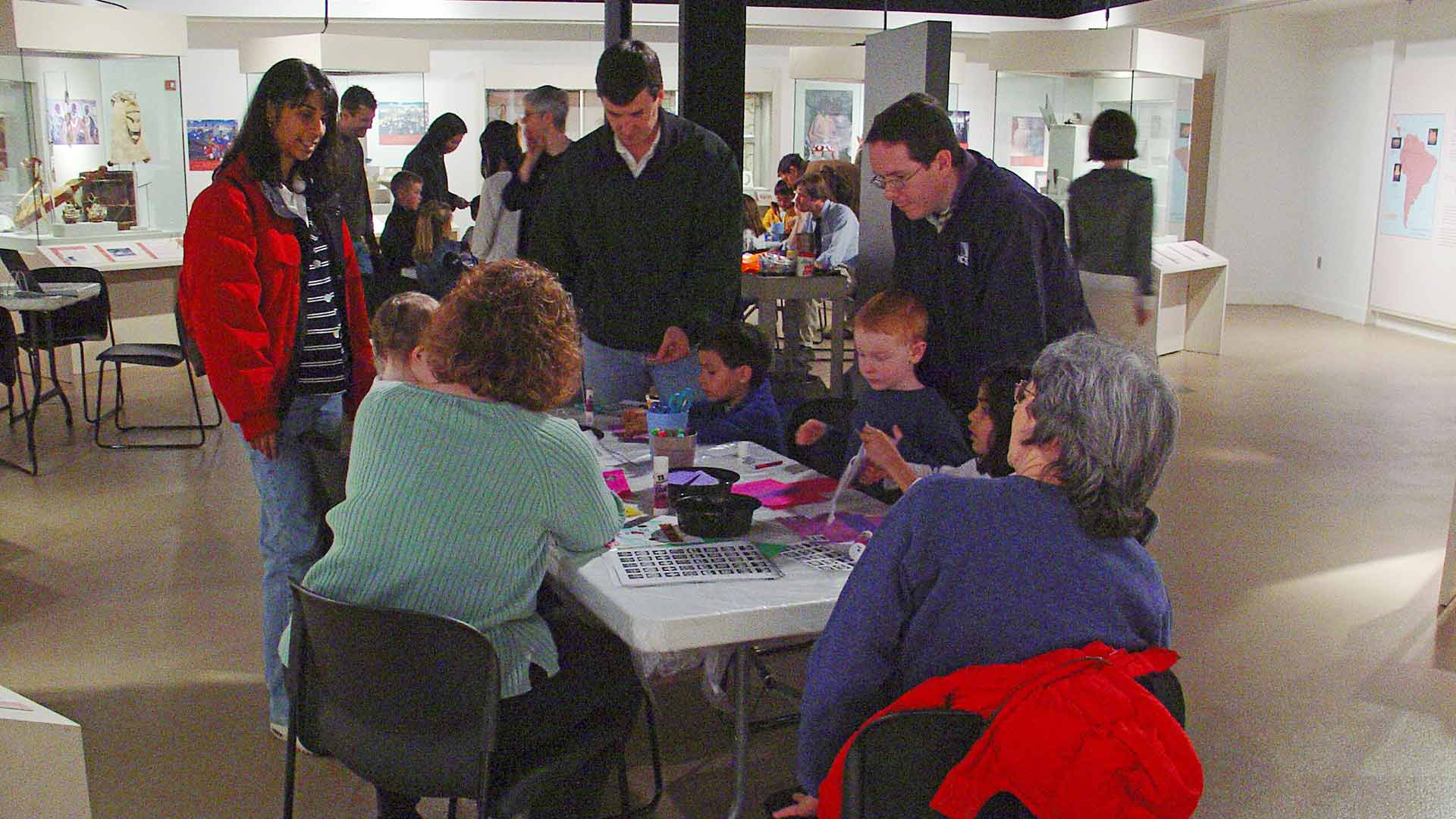 WorldFest Fun!
Post Date:

4/18/2006

Reading Time:

1 minute read
For 2 days, the sounds of laughter, music, and applause rang through the Spurlock Museum. WorldFest! What a wonderful time!
Visitors of all ages came to the Museum March 31 and April 1 to enjoy 3 great performances for the price of 1:
Franceska's Marionettes danced their way around the world, from European folk dances to Hawaiian hula to a performance by Elvis himself!
Dan Keding brought his audiences into the worlds of ancient Greece and Rome, telling myths of love and conflict, praise and prayer.
JASC Tsukasa Taiko revealed the energy of taiko drumming and the beauty of lute and flute music to visitors in the Knight Auditorium.
In addition to the performances, everyone had a chance to decorate a paper Egyptian mummy mask and a paper Japanese kimono.
The spring, 2006 WorldFest was sponsored in part by East Asian and Pacific Studies at the University of Illinois and the Illinois Arts Council, a state agency. We thank them for their continued support.