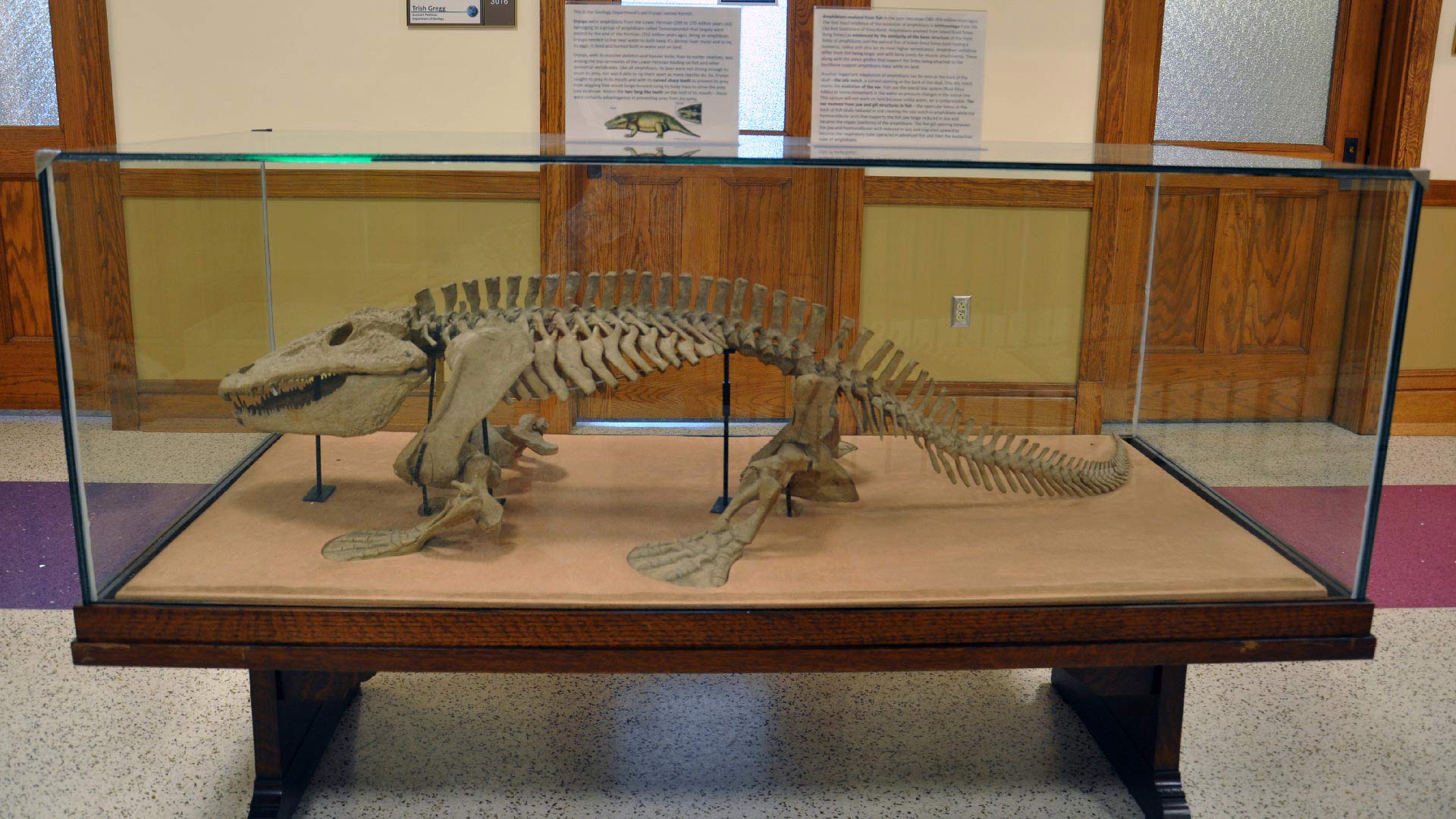 All Eyes on Eyrops
Post Date:

1/13/2020

Author:

Gavin Robinson

Reading Time:

2 minute read
At long last, the Eryops plaster cast has found a new home! Come see it for yourself and read all about this ancient amphibian on the third floor of the Natural History Building.
Eryops originally dates from the Permian geologic period, at the end of the Paleozoic era, approximately 300 million years ago.
A shout out and final thank you to University of Illinois Geology (external link) Head Tom Johnson, School of Earth, Society, and Environment (external link) Associate Director for Operations Scott Morris, Natural Sciences Laboratory Technician Jared Thomas, and the Facilities & Services (external link) team , and Spurlock Museum Collections Manager Christa Deacy-Quinn. This interdepartmental collaboration made mounting and relocation of the Eryops plaster possible.