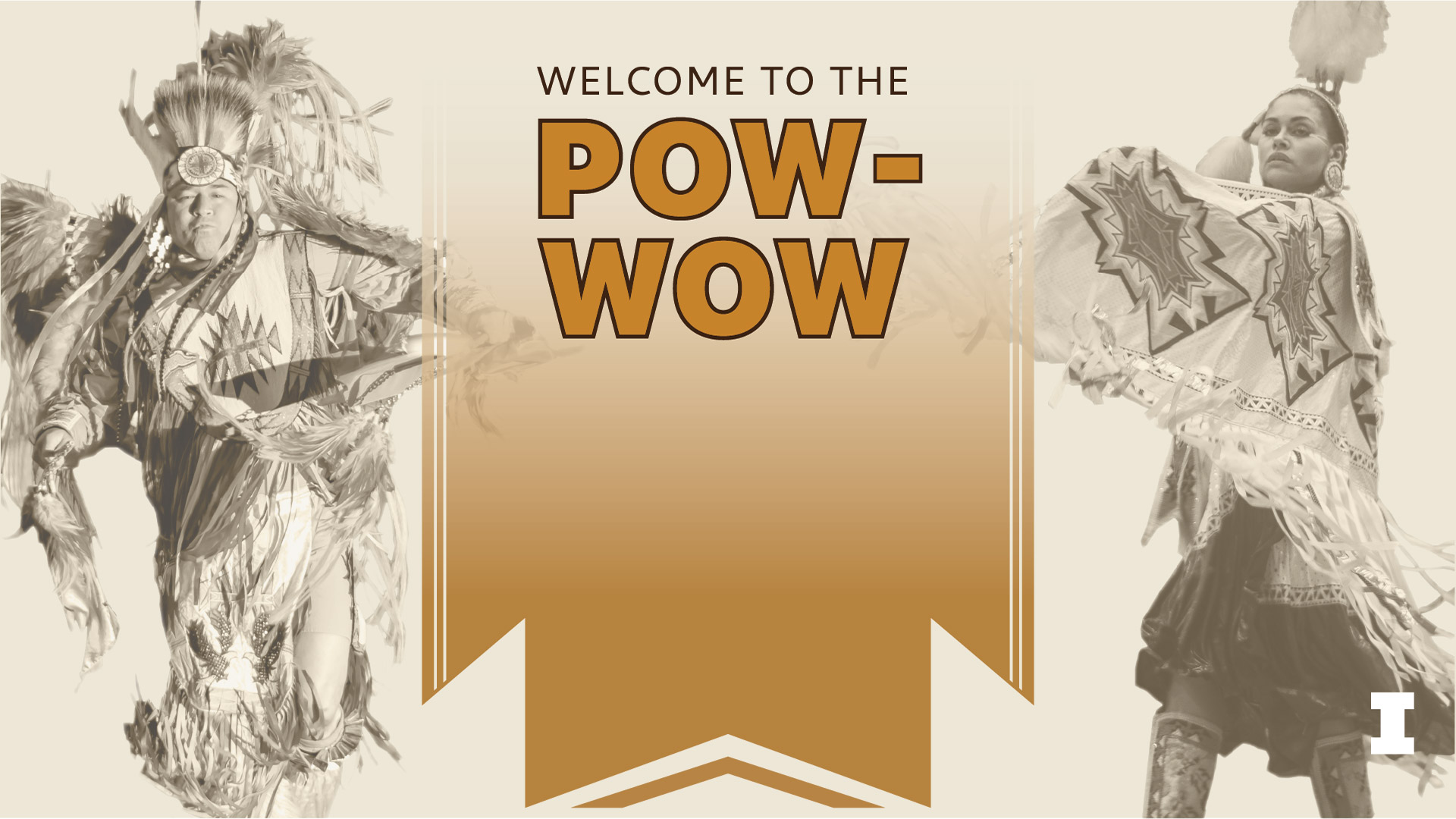 Behind the Scenes: Welcome to the Pow-wow: An Intertribal Pow-wow Experience
Post Date:

10/24/2023

Author:

Elizabeth Sutton, Director

Reading Time:

4 minute read
When I became director of the Spurlock Museum five years ago, the North America Gallery stood out to me as one of the galleries most in need of transformation. Several attempts to change the exhibits had occurred over the last ten years or so, but they inevitably stalled. The gallery was problematic for several reasons. The lack of Native voices represented in the interpretations offered in the Gallery was concerning, as was the general tendency to interpret Native Americans as existing in the past instead of as creators of vibrant, resilient, modern communities in the present. Many of the objects on display at the time were part of a collection that is very difficult to interpret. The Reginald and Gladys Laubin Collection includes both items created by Native American artists, as well as some made by Mr. and Mrs. Laubin. The Laubins, both white, were very interested in Native American cultures and traveled throughout the United States from the 1920s through 1970s learning about Native art, traditions, and dance. They performed educational "Indian shows" with their interpretations of Plains Indian dances and stories. We needed to remove many of the Laubin Collection pieces from display until we could conduct better research and determine who created each piece.
Collaboration and Community
Fortuitously, around the time we were removing these items from display, we connected to the Bizhiki Culture and Dance Company through Nichole Boyd, the former Director of Native American House at the University of Illinois. We collaborated with the Bizhiki Culture and Dance Company to bring performances and educational offerings to both Spurlock Museum and local schools. During several of their visits, we began to discuss potential exhibits that could be of interest to the local community, and we were very drawn to the idea of an exhibition about Pow-wow, as they occur throughout much of North America, have some traditional roots, but are also a modern art form and often highlight intertribal exchange and collaboration.
Behind the Exhibit
We were very pleased that Dylan Bizhikiins Jennings (Bad River Tribe, Ojibwe) and Sasanehsaeh Jennings (Menominee) agreed to curate this exhibition, Welcome to the Pow-wow: An Intertribal Pow-wow Experience. Over the past three years, the Spurlock staff has had an amazing experience working with these curators to bring the project to fruition. We also were able to commission new works of art by Josh Atcheynum (Sweetgrass First Nations) to be featured in the exhibit. (See Josh's work on the cover of the 2023-2023 magazine.) Opening in March, the new exhibit will transport visitors to a pow-wow where they can view intricate regalia and a drum, hear music, learn about elements of a pow-wow, and touch a variety of objects and materials that you would find at a pow-wow. The exhibit will be on display in our North American Gallery for seven years, but each year we will install new regalia pieces to keep the exhibit fresh and enable us to feature regalia representative of a number of dances and belonging to several different artists. We will also continue our collaboration with the Bizhiki Culture and Dance Company, with members visiting at least once a year to help us host programs and events highlighting Native American Art and Culture.