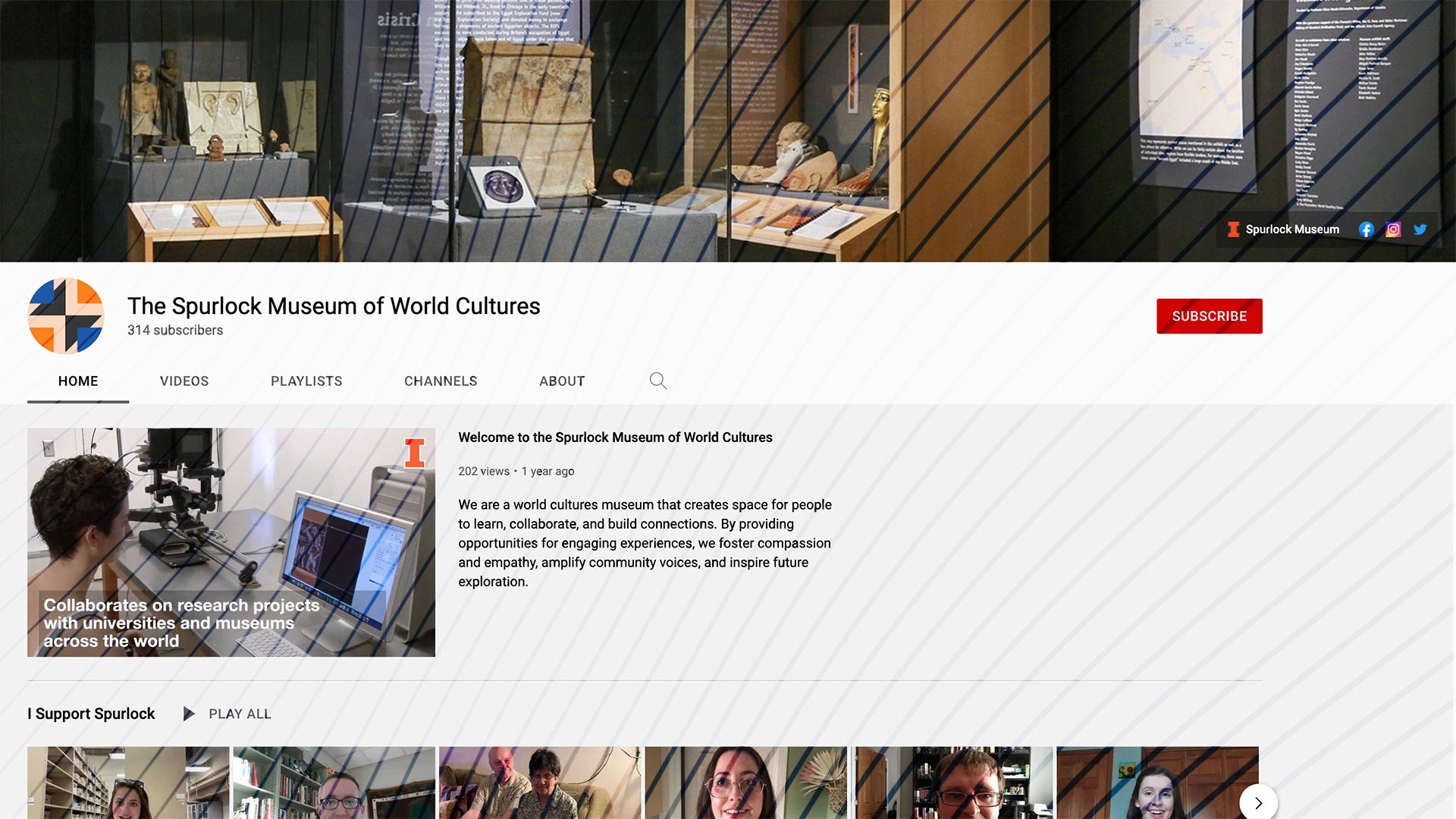 Catch up on Bodies in Crisis scholar talks
Post Date:

07/13/2022

Author:

Beth Watkins, Education & Publications Coordinator

Reading Time:

2 minute read
One of the benefits of the increase in museum programming via Zoom or Facebook Live is that we can easily work with collaborators around the world! Curator Clara Bosak-Schroeder, Associate Professor of Classics at UIUC, took advantage of this opportunity this winter. She created a series of talks to accompany her current exhibit Bodies in Crisis: Death, Disability, and Transformation in the Ancient Mediterranean (on display through July).
Three different experts joined Clara virtually to talk about themes from the exhibit. After their presentations, UIUC scholars from related fields engaged them in further conversation before inviting questions from everyone in attendance.
We thank these scholars for agreeing to let us record their portion of each event and make those videos available on our Youtube channel. Watch the playlist of all three talks on YouTube (external link) or go directly to any individual event. Captions are available on all event videos.
More Spurlock Exhibit Video Content
We've added many other event videos and other resources to our YouTube channel in recent months, inspired by our exhibits and collections. If you're in the mood for fascinating dialogues, check out some of the Contemporary Conversations (external link) events from 2021. Hear curator talks from last year's exhibit on American political campaigns (external link). If you need some new music for the season, try our playlists of steppin', bebop, buck, and blues dance songs, protest songs from around the world (external link), and songs from the women's suffrage movement (external link) performed by local artists from Amasong, Champaign-Urbana's Premiere Lesbian/Feminist Chorus. Watch documentaries about the National AIDS Memorial Quilt (external link) and get moving with our blues dance tutorials (external link).
And as always, connect with us on social media: we're @SpurlockMuseum on YouTube, Facebook, Instagram, and Twitter.