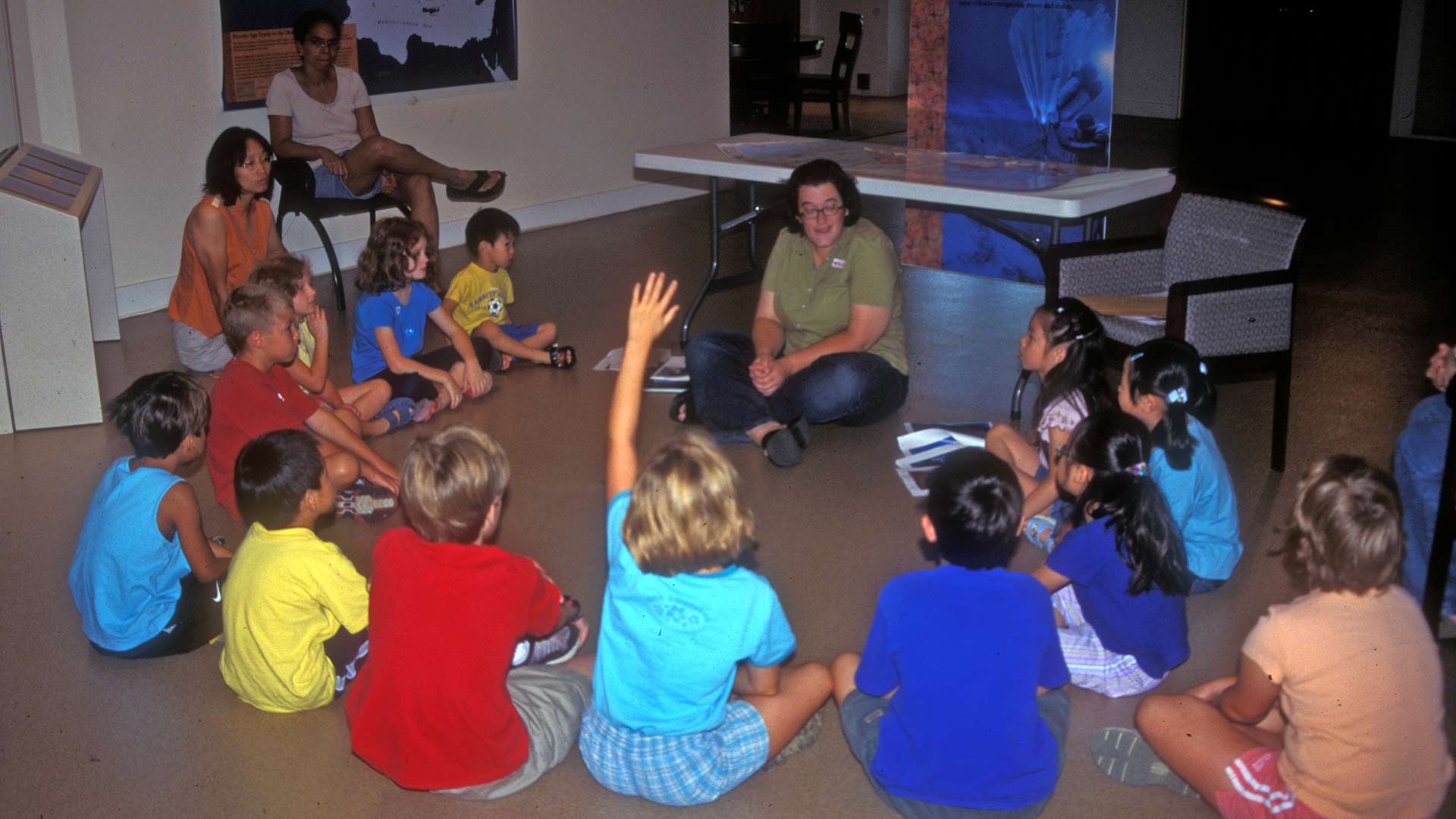 Happy Birthday Spurlock Museum!
Post Date:

10/29/2003

Reading Time:

2 minute read
Happy birthday to us: we're 1 year old! On 9/26/2003, the Spurlock Museum celebrated the first anniversary of our public opening. In this first year, we have offered a variety of cultural and educational experiences to the UIUC campus and other local communities. Thousands of visitors have enjoyed exhibits, tours, and programs—and with a lot help from our Security staff, the Museum and all our patrons have been safe and sound!
We've hosted over 30 special events, ranging from storytelling concerts to orientation sessions for new students to music and dance performances by registered student organizations. Events reflect community interests and explore themes and cultures from each of our galleries. Education staff give outreach programs to schools and organizations as close as campus residence halls and as far as Paris (Illinois!). We have also had the opportunity to collaborate with other museums and educational agencies.
Exciting projects continue behind the scenes as well. Collections and Registration staff work with new acquisitions, adding to our artifact collections to augment our exhibit and research capabilities. Information Technology staff provide new educational and gallery-based content for our web site, document activities around the building, and maintain our technological resources. New exhibits keep everyone busy by designing displays, writing text, and creating graphics.
Our second year is off to a great start with the new exhibit Luxurious Layers: Kimonos of the Heian Court, displaying kimonos from the Hakubi Kyoto Kimono School in Japan.