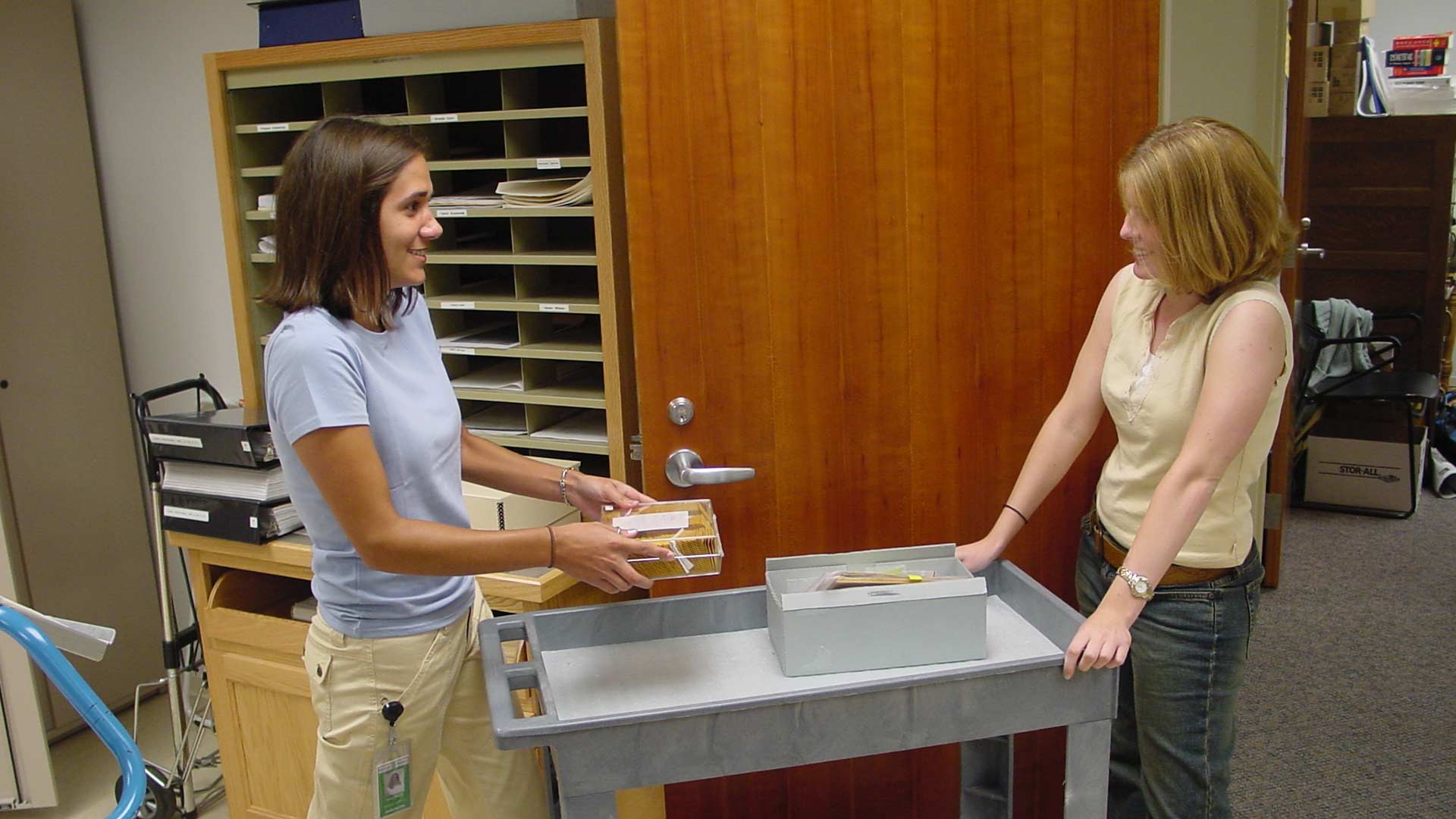 Hellos and Goodbyes
Post Date:

8/8/2003

Reading Time:

1 minute read
University of Illinois students are an integral part of the Spurlock Museum staff. Many of our student workers stay at the Museum throughout their college careers. In fact, some of our senior staff members started out as student workers, gaining on-the-job skills and experience that expanded their formal college training.
Each summer, we lose a number of these students as they graduate or move on to jobs more closely associated with their major areas of study. Each one has become a friend and a Museum family member, and we love getting job and wedding announcements keeping us up-to-date on their lives.
During August and September we welcome the new class of students who will become the new generation of family. If you are in the Museum this fall, say "Hello" to our new student workers and make them feel at home.
We encourage new students to join the Spurlock family and discover the Spurlock experience. For more information, check out job and volunteer opportunities at the Museum.