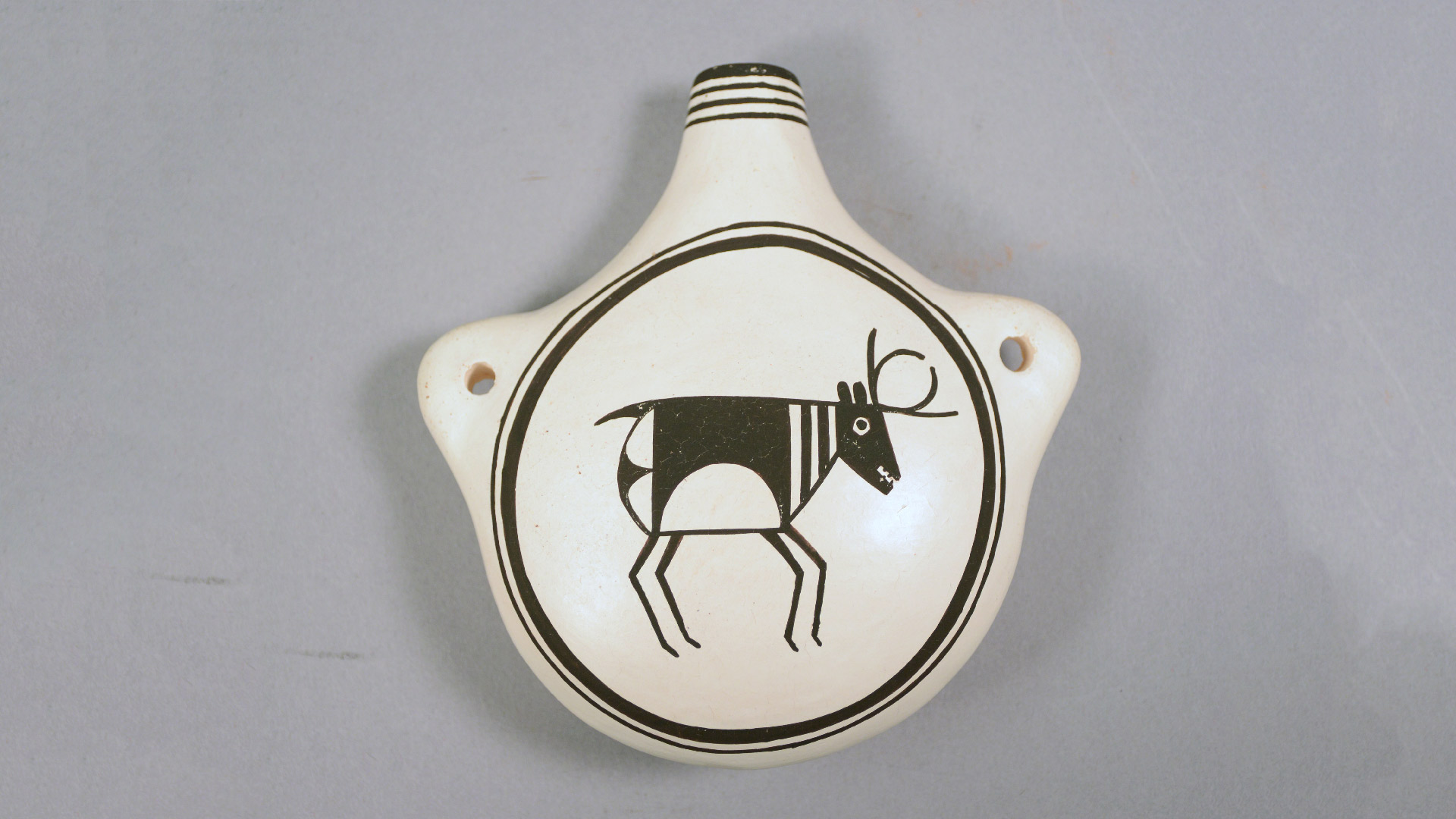 New Americas Module: Baskets and Ceramics from the Compton Collection
Post Date:

9/25/2020

Author:

Elizabeth Sutton and Beth Watkins

Reading Time:

2 minute read
Spurlock's Americas gallery has several new exhibit cases highlighting cultures from across the western hemisphere. These include displays of objects from western Illinois, the US Southwest, Guatemala, Panama, and the Arctic. This post will focus on the Compton Collection, which contains an exceptional variety of American basketry and contemporary Native American Southwest ceramics donated by W. Dale and Jeanne C. Compton.
Baskets
In addition to the time spent actually weaving the baskets, much care, consideration, and time is required to gather, process, and prepare the raw materials. Weavers must learn when and where the materials can be harvested, how to process each type of material in order to be durable, yet pliable enough for weaving, and how to dye and store the fibers. The total time required to produce one of these baskets ranges from several weeks to over a year.
Ceramics
In Pueblo communities, the artistic knowledge required to produce these fine ceramics is often passed down through families from one generation to the next. Today, ceramicists decorate pottery with both traditional and modern geometric and figural motifs. These examples were selected for display to demonstrate the breadth of animal and insect imagery depicted on the ceramics from this collection.