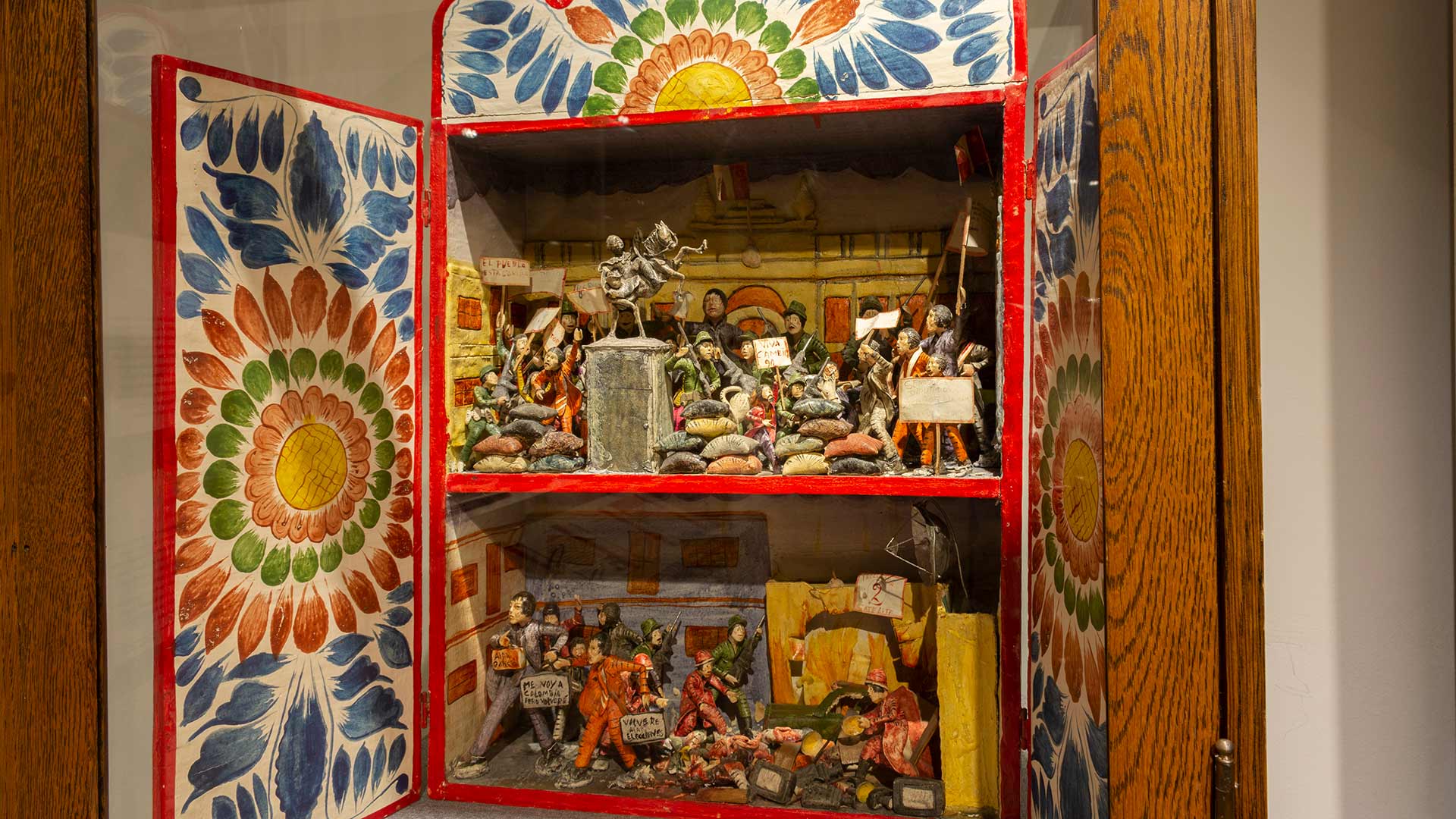 New Artifact on Display: Peruvian Retablo from CLACS
Post Date:

08/30/2019

Author:

Beth Watkins, education and publications coordinator

Reading Time:

1 minute read
Originating in the Middle Ages as sacred Catholic Church art, retablos in the mid-20th century became a form of secular art depicting any number of images and events. This piece depicts a confrontation in the Plaza de Armas, Ayacucho, Peru, circa 1985. The event occurred during the height of social unrest that followed the rise of the revolutionary political party Shining Path and led to then-president Alan García fleeing the country.
Renowned artist Nicario Jiménez Quispe (originally from Ayacucho) made this retablo. Nicario primarily works with a mixture of boiled potato paste and gypsum powder. The piece was a gift to the Center for Latin American and Caribbean Studies (external link) at the University from its former director Enrique Mayer. It has become iconic for the Center, where it was prominently displayed.
The retablo will be on exhibit in our South America exhibit through early October. Spurlock thanks CLACS for the opportunity to share this fascinating object with visitors!