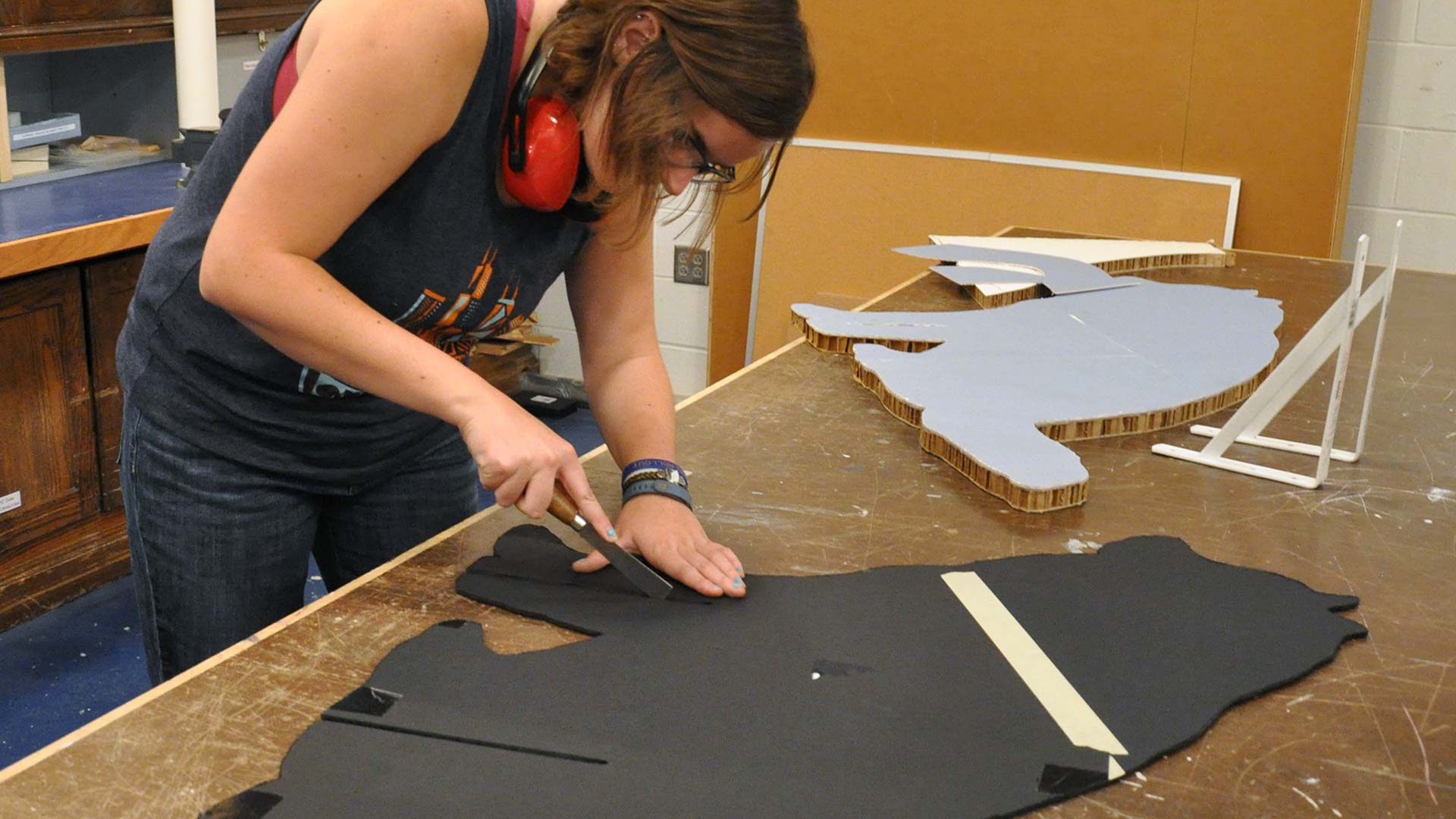 Pookey and Mr. Hippo help with North of the Northern Lights
Post Date:

10/14/2015

Author:

Melissa Sotelo

Reading Time:

1 minute read
Collections student Rachel Fox built Pookey, our sled dog mannequin, for the North of the Northern lights exhibit. He was built to show how a sled dog is harnessed and how the accompanying ivory toggles and pivots are attached. Though we have sled dog harnesses in the collection, none are suitable for display.
Using the existing artifacts as examples, we were able to determine how the harnesses were laced together by replicating the knots and ties using strips of fleece. Mr. Hippo volunteered to be our miniature harness tester. We even made him a pink paper toggle to complete his ensemble. Using the tie and knot techniques we learned for Mr Hippo's harness, we then made a full sized harness from leather strips for Pookey.
Stop by and visit him today!