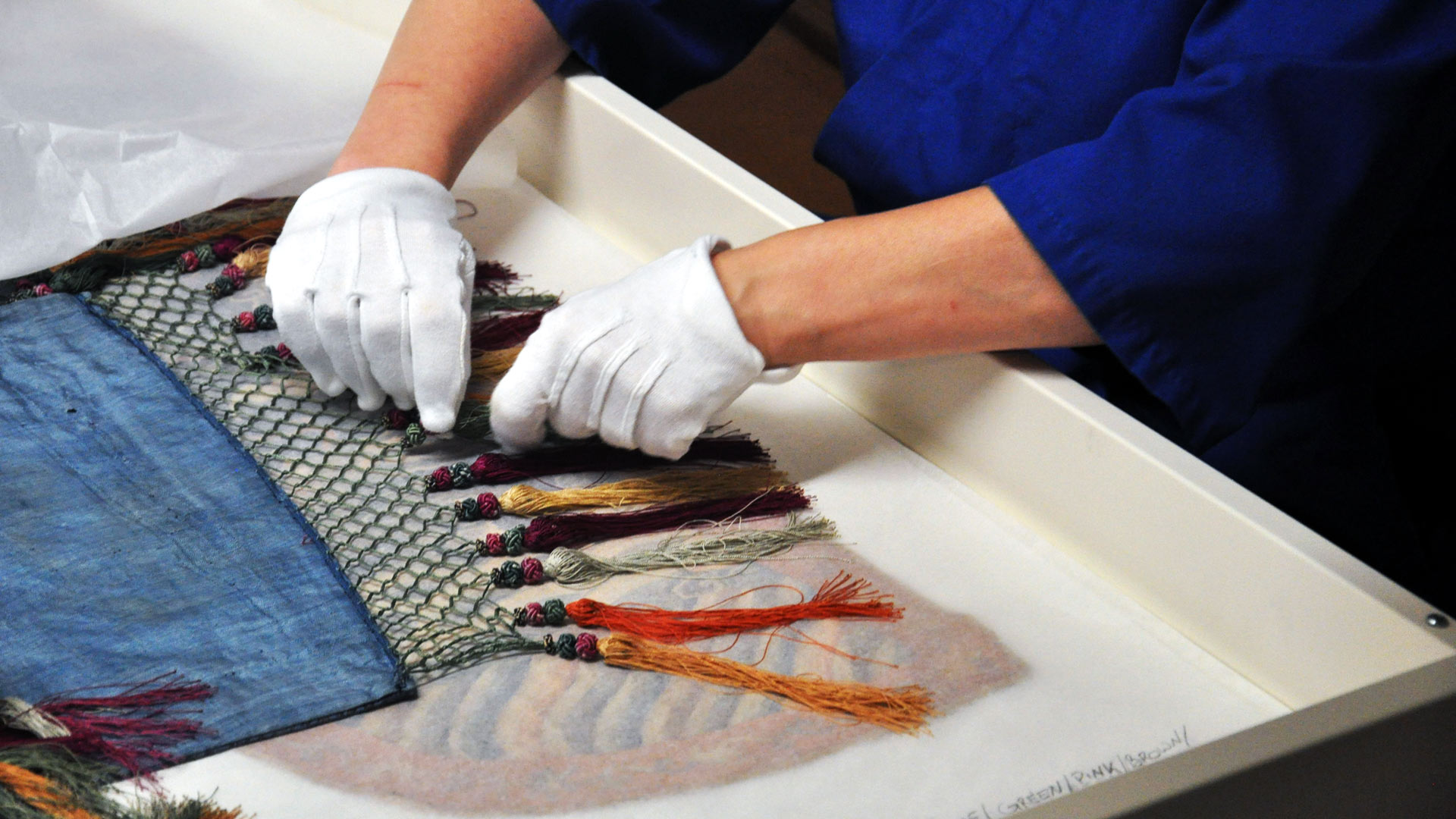 We have tangled tassels to talk about!
Post Date:

5/15/2018

Author:

John Holton

Reading Time:

1 minute read
Tassels are often added to garments for decoration and movement.
In the case of this 19th Century Silk Chinese Actor's Theater Costume (1957.02.0004) its tassels were in a bit of a tangle. Spurlock Collections Manager Christa Deacy-Quinn took the time to teach Collections staff members about the importance and special handling procedures of some of our more troublesome tangly tasseled textiles!